Gustibus Wine & Spirit Academy
Dammfrivägen 45A
217 61 Malmö
Sweden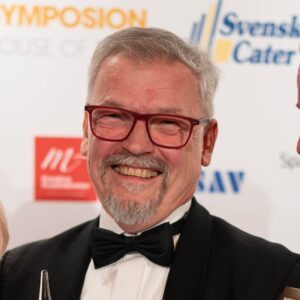 Anders Öhman
Anders har snart 3 decenniers erfarenhet av vin- och dryckesbranschen i egenskap av utbildare, produktchef, sommelier med mera. Han är en av Sveriges främsta föreläsare, provningsledare och utbildare.
Årets Skånska Vinpris 2022
Utbildningsansvarig Gustibus Sommelierutbildning 2005 -2022

WSET Level 2 Professional Certificate in Spirits

WSET Level 4 Diploma

WSET Level 3 in Sake

Certified educator l'Ecole du Vin de Bordeaux

Certified educator Bureau Interprofessionnel des Vins de Bourgogne

Official Educator Consejo Regulador de Rioja

Certified educator Consejo Regulador de Jerez

Sherry Master

Certified Spanish Educator

Certified Sake Sommelier

Japan Sake and Shochu Academy 2019
Utbildare Systembolagets centrala kurser 1995-1999

Författare "Systembolagets Kartbok" upplaga 3 och 4

Författare "Stormbys Vinatlas"

Översättare "VIN" av Filip Verheyden

Sommelier at Grand Hotel Lund 1999-2001

Manager of international wine auctions at Copenhagen Cellars 2002

Föreläsare Malmö Sommelierutbildning 2001-2005

Föreläsare Vinkällan 2001-2005

Föreläsare The WIne Hub Sommelierutbildning 2022 -

Produktchef Birra Mex AB 2001-2005

Enrolled in the Master of Wine Programme 2010-2011

Awarded "Best Swedish Wine Blog 2012"
Gustibus Wine & Spirit Academy
Internationella kurser och utbildningar
Gustibus Wine & Spirit Academy är ett privat och branschoberoende utbildningsföretag inom dryckesområdet som tillhandahåller alltifrån internationella utbildningar till kortare kurser och provningar för branschfolk och den vinintresserade. Gustibus är certifierad utbildare av WSETs välrenommerade utbildningar. Det betyder, att om du har gått en WSET-utbildning, är den accepterad som en merit i resten av världen.
Hos Gustibus Wine & Spirit Academy får du alltid lite mer. Vi är en liten organisation och vi drivs av vår kärlek till vin och pedagogiken. Våra grupper är också små och den goda stämningen, närheten och det personliga engagemanget är alltid i främsta rummet.
Vart du än vänder Dig i södra Sverige så möter du våra tidigare elever på restauranger, importföretag och på provningar. Du blir en del av en intresserad, öppen och professionell gemenskap. Våra utbildningar har inte bra ett grundmurat gott rykte i södra Sverige utan även i övrig landet och med WSET-certifiering så öppnar sig världen.
viner...
...och andra dryckerhar uppskattningsvis provats under vår utbildningar.
vinglas...
...har vår diskmaskin fått ta hand om under åren.
Sommelierer...
...har vi hittills utbildat.